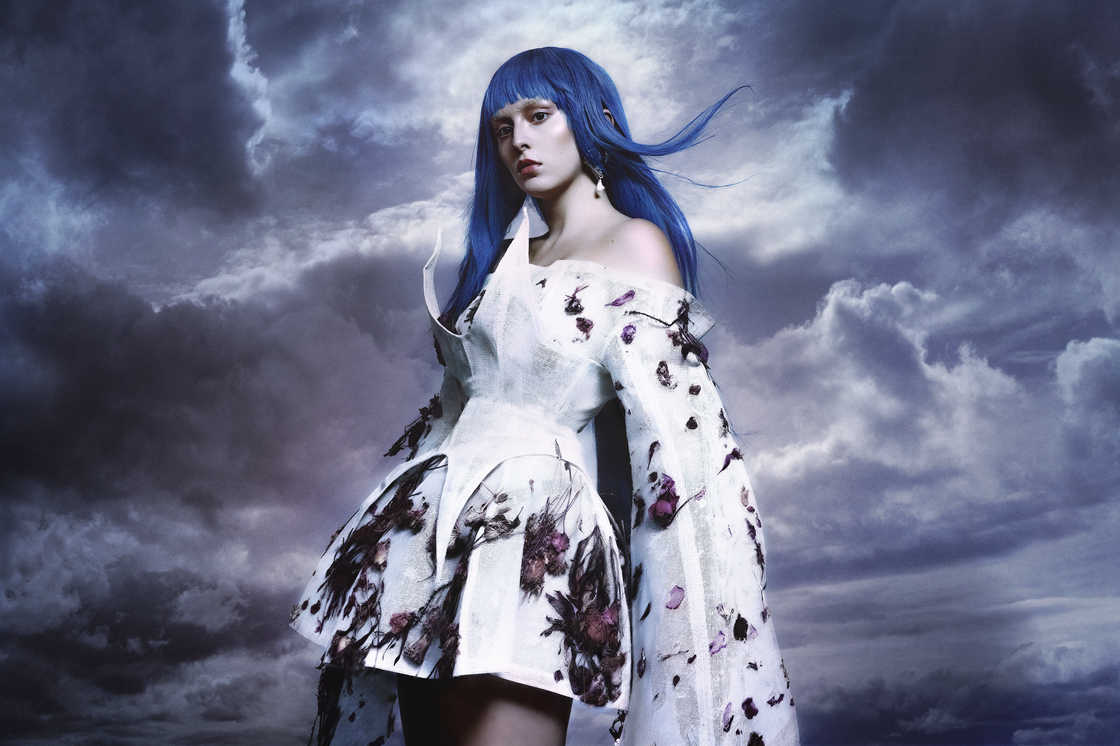 FRI 15th JUL 11:15pm | Tent Stage
One of the most talked about new artists of the decade, Ashnikko, is coming to Finland for the first time! The artist who made her breakthrough on the video-sharing platform TikTok and released their much-awaited debut album Demidevil last year, has a passionate global fandom. And for a good reason!
Ashnikko is the perfect 2020s popstar. She is an outspoken cosmopolitan, whose music and style are a collage of everything that is exciting in popular culture. Describing their music as pop-punk-hip-hop-bubblegum-I-don't-know-whatever-the-fuck, Ashnikko plays around with different genres very freely, looks like something out of a fairytale, talks about sex and loves horror and humor. They write catchy empowerment anthems with brash, straight-talking lyrics – without being the least bit preachy.
For Ashnikko, visuals are as important as music. This is clearly evident in her music videos, which are bursting with fantastical imagery. So, at Ashnikko's live show, you can expect to experience a full-on multi-sensory explosion. So sick!
A36 (SE) • ABREU • Alan Walker (NO) • Antti Tuisku • Arppa • Ashnikko (US) • Battle Beast • Beast In Black • BEHM • Blind Channel • Chisu • Cledos • costee • Ege Zulu • Ellinoora • Erika Vikman • Etta • Evelina • F • Gasellit • Gettomasa • Haloo Helsinki! • Happoradio • Hassan Maikal • Hassisen Kone • Huora • ibe • Inhaler (IE) • J. Karjalainen • Jesse Markin • JVG • Knipi • KUUMAA • Lähiöbotox • Lasten Hautausmaa • Lauri Haav • Lauri Tähkä • Luukas Oja • Maustetytöt x Agents • MC KOO • MELO • Moon Shot • Mouhous • Nightwish • Olavi Uusivirta • Sami Yaffa • Sexmane • Tehosekoitin • Tones and I (AU) • Ulver (NO) • Ursus Factory • Vesala • Vesta • VIIVI • VOLA (DE) • Yeboyah