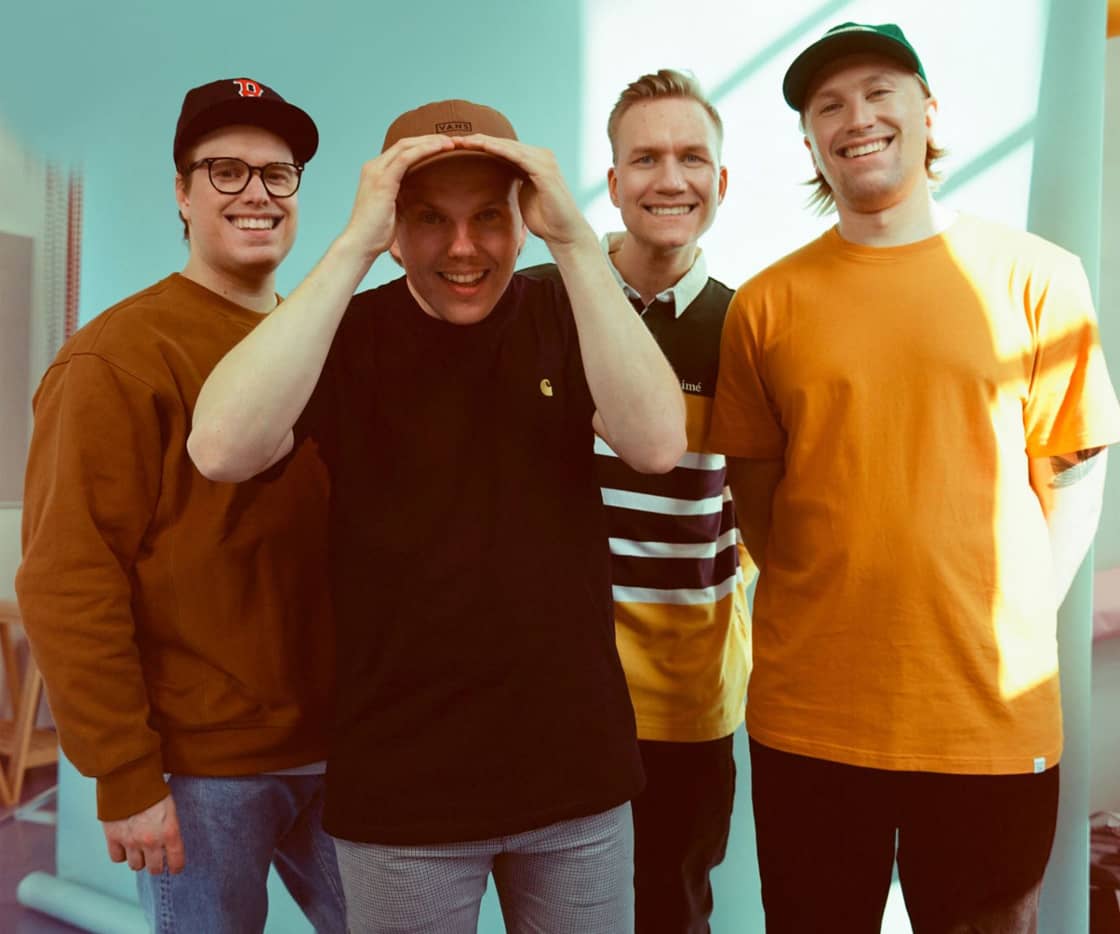 SUN 17th JUL 4pm | Main Stage
Gasellit, the wizards of melodic rap, have firmly cemented their status as one of the most popular bands in Finland. Musa-Jusa, Hätä-Miikka, Thube Hefner and Päkä, i.e. the bunch of friends behind Gasellit, have been treating their fans to great music and good times for more than a decade. These guys know how to turn a gig into an all-out party and are famous for their tangible energy and endless enthusiasm.
Gasellit's lyrics are always spot-on and will strike a chord with anyone who's ever lived or loved. But it also doesn't matter if you missed what they're saying – the music is so much fun, you'll leave their gig with a huge smile on your face anyway!
Gasellit staged one of the most electrifying shows of Ilosaarirock 2019 and, due to popular demand, these gentlemen are back to entertain the crowds again. Put on your party gear, dear friend – it's going to be an absolute ball!
A36 (SE) • ABREU • Alan Walker (NO) • Antti Tuisku • Arppa • Ashnikko (US) • Battle Beast • Beast In Black • BEHM • Blind Channel • Chisu • Cledos • costee • Ege Zulu • Ellinoora • Erika Vikman • Etta • Evelina • F • Gasellit • Gettomasa • Haloo Helsinki! • Happoradio • Hassan Maikal • Hassisen Kone • Huora • ibe • Inhaler (IE) • J. Karjalainen • Jesse Markin • JVG • Knipi • KUUMAA • Lähiöbotox • Lasten Hautausmaa • Lauri Haav • Lauri Tähkä • Luukas Oja • Maustetytöt x Agents • MC KOO • MELO • Moon Shot • Mouhous • Nightwish • Olavi Uusivirta • Sami Yaffa • Sexmane • Tehosekoitin • Tones and I (AU) • Ulver (NO) • Ursus Factory • Vesala • Vesta • VIIVI • VOLA (DE) • Yeboyah