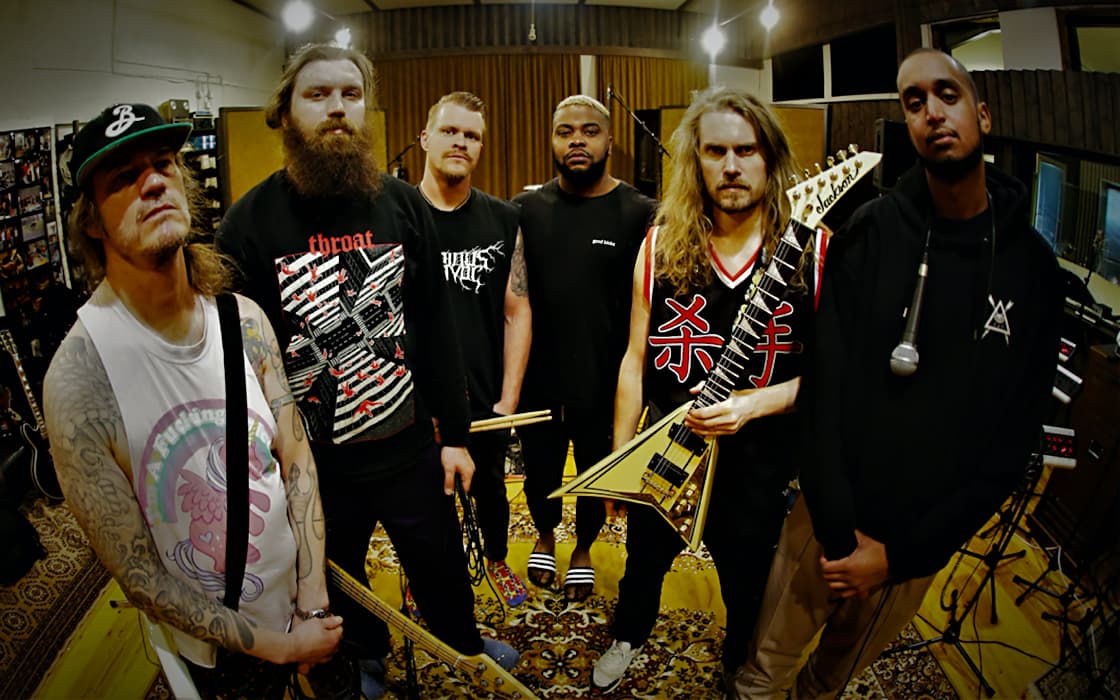 SAT 16th JUL 4pm | Soundi Stage
Lähiöbotox are irrefutable proof that Finnish nu-metal is alive and kicking. In August 2020, Lähiöbotox's debut album saw the light of day and it's catchier than the common cold: paint-stripping riffs, gritty lyrics and drum tracks that bring to mind Rage Against the Machine. Watch out – these tunes are so bouncy they should come with a health warning!
Lähiöbotox hail from an industrial estate located in the eastside of Helsinki (how else!?!) and comprise of a surprising mixture of established nu-metal and rap artists from the indie music scene. But this shit really works – and with this much street cred mixed with explosive energy, how could it not? Come and check out what all the furore is about!
A36 (SE) • ABREU • Alan Walker (NO) • Antti Tuisku • Arppa • Ashnikko (US) • Battle Beast • Beast In Black • BEHM • Blind Channel • Chisu • Cledos • costee • Ege Zulu • Ellinoora • Erika Vikman • Etta • Evelina • F • Gasellit • Gettomasa • Haloo Helsinki! • Happoradio • Hassan Maikal • Hassisen Kone • Huora • ibe • Inhaler (IE) • J. Karjalainen • Jesse Markin • JVG • Knipi • KUUMAA • Lähiöbotox • Lasten Hautausmaa • Lauri Haav • Lauri Tähkä • Luukas Oja • Maustetytöt x Agents • MC KOO • MELO • Moon Shot • Mouhous • Nightwish • Olavi Uusivirta • Sami Yaffa • Sexmane • Tehosekoitin • Tones and I (AU) • Ulver (NO) • Ursus Factory • Vesala • Vesta • VIIVI • VOLA (DE) • Yeboyah