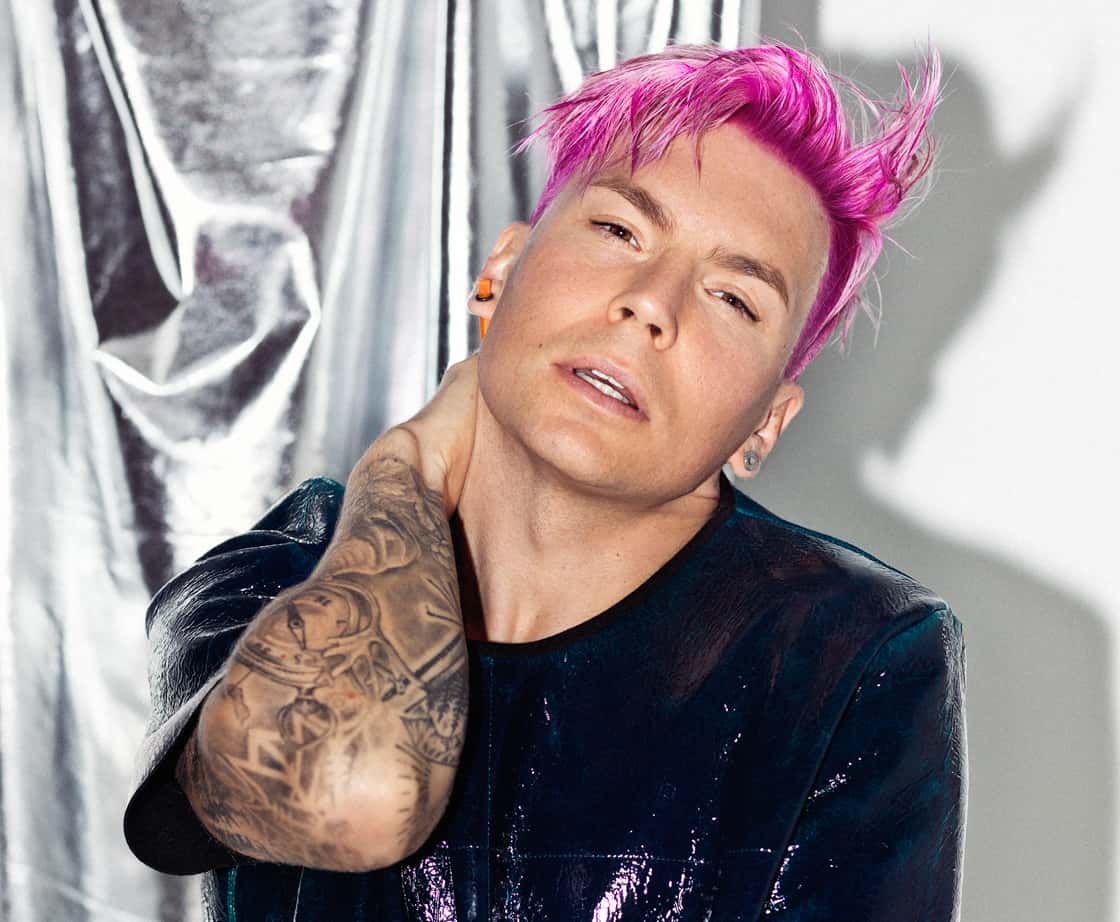 FRI 15th JUL 9:45pm | Main Stage
Unless you've been stuck on a desert island for the past decade, you have most likely heard of Antti Tuisku, undoubtedly the biggest pop sensation Finland has ever seen. Tuisku became a household name after winning the Finnish version of Pop Idol in 2003, after which he has released eleven gold and platinum selling studio albums that have consistently reigned at the top of the charts. Despite his relatively young age, Antti Tuisku is already a veteran of the industry, routinely gobbling up the most prestigious Finnish music awards and selling out concerts in a matter of minutes. This man is a bona fide superstar with an incredible ability to regularly reinvent himself and churn out killer hits that inevitably become the nation's favourite party anthems.
In 2018, Antti Tuisku dropped a bombshell with the announcement that he would be taking a break from performing for an undetermined length of time, leaving his devoted fanbase in a state of shock. This upcoming year, however, Finland's one true pop demigod is ready to break his radio silence and re-emerge in all his glory at the Helsinki Olympic Stadium in September. It's time to release the beast and get ready to party like there's no tomorrow!
A36 (SE) • ABREU • Alan Walker (NO) • Antti Tuisku • Arppa • Ashnikko (US) • Battle Beast • Beast In Black • BEHM • Blind Channel • Chisu • Cledos • costee • Ege Zulu • Ellinoora • Erika Vikman • Etta • Evelina • F • Gasellit • Gettomasa • Haloo Helsinki! • Happoradio • Hassan Maikal • Hassisen Kone • Huora • ibe • Inhaler (IE) • J. Karjalainen • Jesse Markin • JVG • Knipi • KUUMAA • Lähiöbotox • Lasten Hautausmaa • Lauri Haav • Lauri Tähkä • Luukas Oja • Maustetytöt x Agents • MC KOO • MELO • Moon Shot • Mouhous • Nightwish • Olavi Uusivirta • Sami Yaffa • Sexmane • Tehosekoitin • Tones and I (AU) • Ulver (NO) • Ursus Factory • Vesala • Vesta • VIIVI • VOLA (DE) • Yeboyah