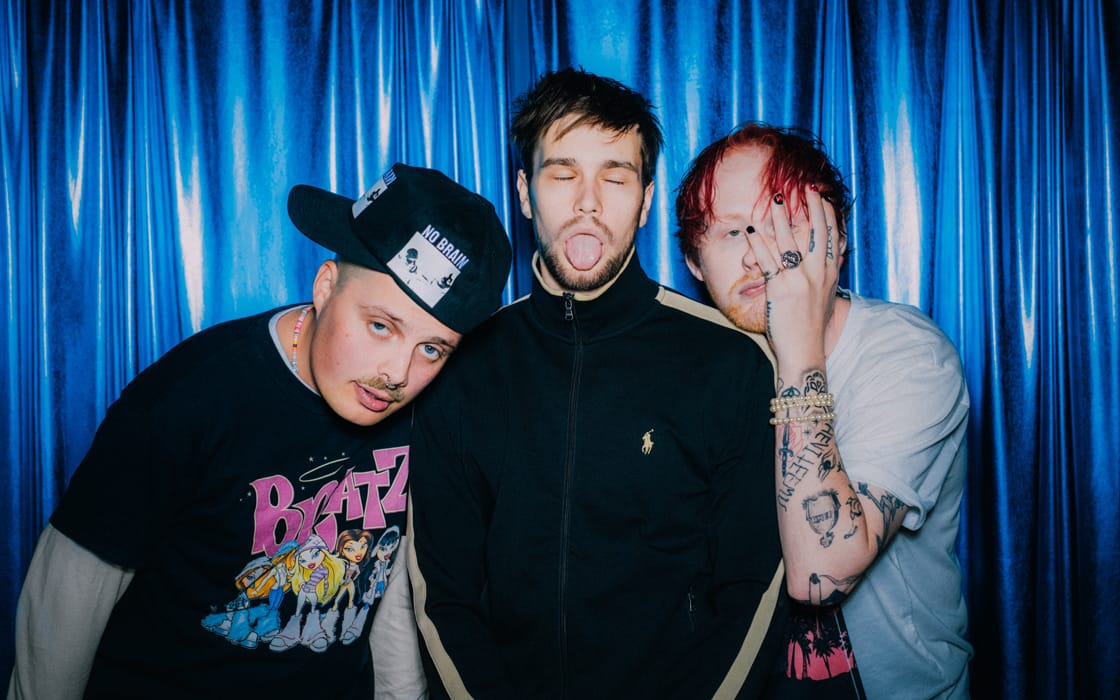 SAT 16th JUL 3pm | Tent Stage
The rap trio Mouhous create music that is a perfect combination of square-shooting hip hop, brazen punk attitude and epic party pieces. Dubbed as the best punk band within the Finnish rap scene, Mouhous is the love child of Monako, Van Hegen and Valentin who aren't afraid to experiment with different styles and ideas, often with ingenious results.
Following the release of their excellent debut album I Hate Mouhous in February 2020, the three amigos have toured clubs and festivals across the country, charming the socks off every lucky bastard who's happened to see them on stage. With their no-holds-barred attitude, Mouhous' gigs are not for the lighthearted. You've been warned, this epic show is for those who like a lot of noise and plenty of action.
A36 (SE) • ABREU • Alan Walker (NO) • Antti Tuisku • Arppa • Ashnikko (US) • Battle Beast • Beast In Black • BEHM • Blind Channel • Chisu • Cledos • costee • Ege Zulu • Ellinoora • Erika Vikman • Etta • Evelina • F • Gasellit • Gettomasa • Haloo Helsinki! • Happoradio • Hassan Maikal • Hassisen Kone • Huora • ibe • Inhaler (IE) • J. Karjalainen • Jesse Markin • JVG • Knipi • KUUMAA • Lähiöbotox • Lasten Hautausmaa • Lauri Haav • Lauri Tähkä • Luukas Oja • Maustetytöt x Agents • MC KOO • MELO • Moon Shot • Mouhous • Nightwish • Olavi Uusivirta • Sami Yaffa • Sexmane • Tehosekoitin • Tones and I (AU) • Ulver (NO) • Ursus Factory • Vesala • Vesta • VIIVI • VOLA (DE) • Yeboyah