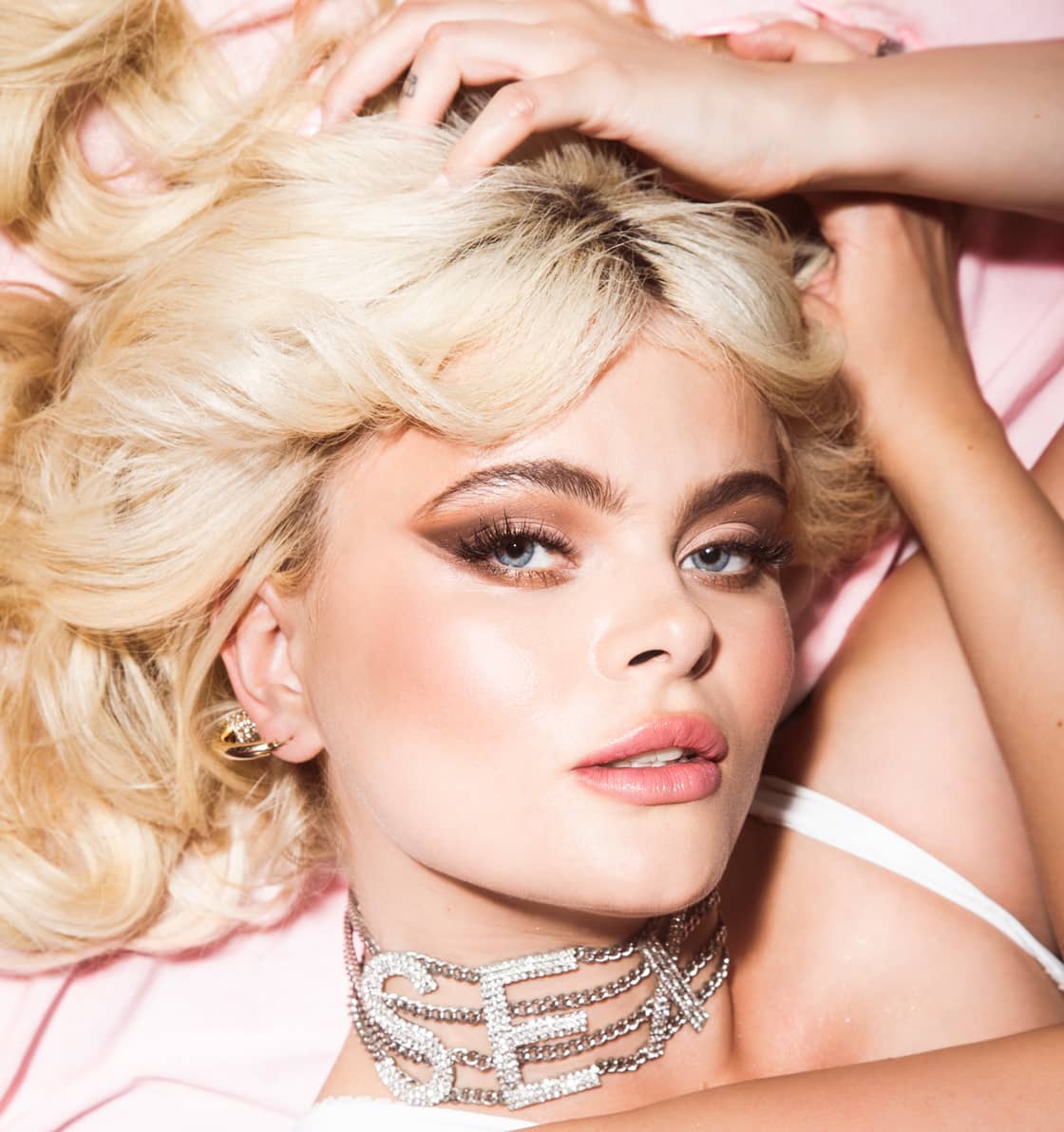 FRI 15th JUL 6pm | Rento Stage
The emergence of Erika Vikman has had a tonic effect on the Finnish music scene: enough with the doom and gloom, it's time to party and paint the town red! A master of delicious disco pop, Erika Vikman goes about her business with a twinkle in her eye and tongue firmly in cheek. Erika's mega hits Cicciolina and Syntisten pöytä won the hearts and shook the hips of the entire nation in 2020, warranting her the undisputed title of the Queen of Finnish Disco.
Her trademark 80s-inspired style includes big hair, latex jumpsuits and over-the-top visual elements, while the bubbly live performances take you right back to the golden age of nightclubbing when nothing was off-limits. Brimming with confidence, Erika is like a breath of fresh air, ready to shake stuffy stereotypes and redefine what a female pop artist can say and do.
Her performance at Ilosaarirock is bound to break some boundaries this summer. With Erika at the helm, it's guaranteed to be the naughtiest party of the year!
A36 (SE) • ABREU • Alan Walker (NO) • Antti Tuisku • Arppa • Ashnikko (US) • Battle Beast • Beast In Black • BEHM • Blind Channel • Chisu • Cledos • costee • Ege Zulu • Ellinoora • Erika Vikman • Etta • Evelina • F • Gasellit • Gettomasa • Haloo Helsinki! • Happoradio • Hassan Maikal • Hassisen Kone • Huora • ibe • Inhaler (IE) • J. Karjalainen • Jesse Markin • JVG • Knipi • KUUMAA • Lähiöbotox • Lasten Hautausmaa • Lauri Haav • Lauri Tähkä • Luukas Oja • Maustetytöt x Agents • MC KOO • MELO • Moon Shot • Mouhous • Nightwish • Olavi Uusivirta • Sami Yaffa • Sexmane • Tehosekoitin • Tones and I (AU) • Ulver (NO) • Ursus Factory • Vesala • Vesta • VIIVI • VOLA (DE) • Yeboyah